Aurora Campus "Come and See" - Musana
Nov 6 2018 - Nov 14 2018
Iganga, UG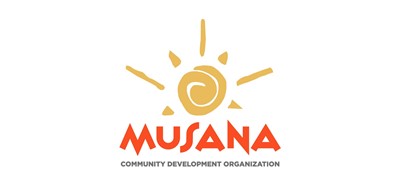 Opportunity Overview
Aurora Campus is taking a team to Iganga, Uganda to visit our partner Musana. This trip is open to all campuses; however, preference will be given to those who regularly attend Aurora Campus. The purpose of the "Come and See" trip is for team members to have a solid overview of the history and current work of Musana with the hope that they will return home as advocates for the ministry. The trip is less about "providing" or "doing" something for Musana and more about understanding who they are, celebrating their good works, and exploring ways to continue to befriend our Ugandan friends from afar. Cole Willard, Aurora's Campus Pastor, will lead this trip. For more information about Musana check out their website: www.musana.org.
    
E-mail [email protected] with any questions.
Stories Tell your story
No stories have been posted for this opportunity yet.
Cost: $2,450.00
| Milestone | Amount | Due Date |
| --- | --- | --- |
| Deposit Due- First Team Meeting | $150.00 | 8/13/2018 |
| 50 % funds due- 45 Day from Trip | $1,150.00 | 9/25/2018 |
| Balance Due- Departure Meeting | $1,150.00 | 11/1/2018 |
| Name | Description | Location | Date | Required? |
| --- | --- | --- | --- | --- |
| Interviews | Interview with Team Leader (s) to determine who is selected for the team | Flatirons Denver Campus-2700 South Downing St. Denver CO 80210 | Aug 8 2018 5:00 PM - Aug 9 2018 8:30 PM MDT | Yes |
| First Team Meeting | Logistics, Team building, trip details | Flatirons Church, Denver Campus- 2700 S. Downing St. Denver 80210 Meeting Room 2 | Aug 20 2018 6:00 PM - 8:00 PM MDT | Yes |
| Team Service Day | Team building community project. | TBD | Sep 15 2018 8:00 AM - 4:00 PM MDT | Yes |
| Team Training | Team Training, spiritual formation, crossing cultures and trip planning | Flatirons Denver Campus- 2700 S. Downing St, Denver 80210 | Oct 13 2018 8:00 AM - 4:00 PM MDT | Yes |
| Departure Meeting | Travel information, packing meeting | Flatirons Denver Campus. 2700 S. Downing St. Denver 80210 | Nov 1 2018 6:00 PM - 8:00 PM MDT | Yes |
| Debrief Meeting | debrief with team about trip | Flatirons Denver Campus- 2700 S. Downing, Denver 80210- KM Training Room | Dec 5 2018 6:00 PM - Nov 29 2018 8:00 PM MST | Yes |
| Next Steps 1 | Opportunity to process the team experience, goals for steps to follow what God is stirring in your heart. Creating "SMART" goals | Flatirons Denver Campus; 2700 S. Downing St. Denver 80210 | Dec 12 2018 6:00 PM - 8:00 PM MST | Yes |
| Next Steps 2 | Revisit SMART goals, follow up letter to supporters, fellowship | Flatirons Denver Campus, 2700 S. Downing St. Denver 80210 | Feb 16 2019 6:00 PM - Feb 16 2018 8:00 PM MST | Yes |
| Next Steps 3 | 6 month Reunion- post trip follow-up | Flatirons Denver Campus- 2700 S. Downing St. 80210 | May 8 2019 6:00 PM - 8:00 PM MDT | Yes |
Application & Interview

Background Check

Valid Passport
Share