A*ghanistan Young Adults Team
Jan 30 2019 - Feb 6 2019
Kabul, AF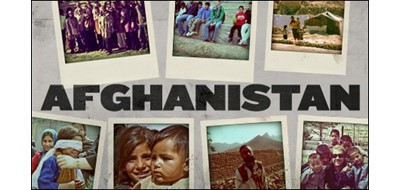 Opportunity Overview
Flatirons is sending a group to work with Afghan Young Adults. The only age requirement is that trip participants must be over the age of 18 years old. Trip participants do not need to be young adults to be considered for the trip. Rather, the purpose of this trip is to interact with Afghan young adults who are enrolled in Sozo's Diploma of Business Administration (DBA). All skills are accepted, but special emphasis to those who have vocational skills in electrical, plumbing, business, or English.   

E-mail [email protected] with any questions.
Stories Tell your story
No stories have been posted for this opportunity yet.
Cost: $3,100.00
| Milestone | Amount | Due Date |
| --- | --- | --- |
| Security Deposit due at -First Team Meeting | $150.00 | 11/1/2018 |
| 50% Raised One Month Before Trip | $1,475.00 | 12/26/2018 |
| Balance due at-Departure Meeting | $1,475.00 | 1/23/2019 |
| Name | Description | Location | Date | Required? |
| --- | --- | --- | --- | --- |
| Interviews | 30 minute interview with team leader and applicant | OCT 24--Denver Campus: 2700 S Downing St, Denver, CO 80210**** OCT 25 & 27--District Offices: District Offices: 400 W South Boulder Rd. Lafayette, CO 80026 | Oct 24 2018 6:30 PM - Oct 27 2018 8:30 PM MDT | Yes |
| First Team Meeting | Logostics, meet the team, details of future meetings | District Offices: 400 W South Boulder Rd. Lafayette, CO 80026 Wolfe Creek Room | Nov 1 2018 6:30 PM - 8:30 PM MDT | Yes |
| Day of Service | TBD | Location TBD | Dec 8 2018 8:00 AM - 2:00 PM MST | Yes |
| Team Training | Team Dynamics, cultural training, Helping Without Hurting Training | District Offices: 400 W South Boulder Rd. Lafayette, CO 80026 Arapahoe Room | Jan 6 2019 4:00 PM - 9:00 PM MST | Yes |
| Departure Meeting | Packing, logistics, departure infrmation | Denver Campus: 2700 S Downing St, Denver, CO 80210 | Jan 27 2019 6:30 PM - 8:30 PM MST | Yes |
| Debrief Meeting | Discuss trip, preparations for Next Steps process | District Offices: 400 W South Boulder Rd. Lafayette, CO 80026 Arapahoe Room | Feb 11 2019 6:30 PM - 8:30 PM MST | Yes |
| Next Steps 1 | | TBD | Apr 14 2019 6:00 PM - 8:00 PM MDT | No |
| Next Steps 2 | | TBD | Jun 9 2019 6:00 PM - 8:00 PM MDT | No |
Application & Interview

Background Check

Valid Passport

visa application
Share