Globalscope Trip to England
Nov 25 2018 - Dec 1 2018
Nottingham, England, GB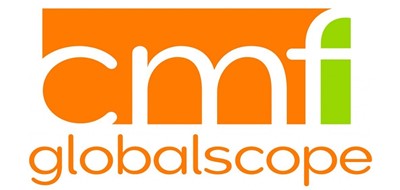 Opportunity Overview
The Globalscope England trip will be traveling this fall (Nov 25-Dec 1) to Nottingham, England. Globalscope's mission: "to transform the world's university students through authentic and relevant campus ministry." This ministry fits well within the Flatirons model because we are both chasing after "the lost and broken".
Globalscope has two needs: 1) for college students to study a semester abroad and participate in the ministry; and 2) for young adults to consider an internship or long-term work. the question: is this something I could do? 
E-mail [email protected] with any questions.
Stories Tell your story
No stories have been posted for this opportunity yet.
Cost: $1,800.00
| Milestone | Amount | Due Date |
| --- | --- | --- |
| Security Deposit Due- First Team Meeting | $150.00 | 8/16/2018 |
| 50% Due- 45 Days Out | $825.00 | 10/8/2018 |
| Balance Due- Departure Meeting | $825.00 | 11/19/2018 |
| Name | Description | Location | Date | Required? |
| --- | --- | --- | --- | --- |
| Interviews | | FCC Offices, Lafayette Campus- Atrium Area | Aug 8 2018 5:00 PM - Aug 9 2018 9:00 PM MDT | Yes |
| First Team Meeting | | FCC Offices- Arapaho Room | Aug 16 2018 6:00 PM - 8:00 PM MDT | Yes |
| Day of Service | | TBD | Sep 29 2018 8:00 AM - 4:00 PM MDT | Yes |
| Team Training | | FCC Lafayette offices- 400 W South Boulder Rd. Suite 1700 Arapahoe Room | Nov 9 2018 4:00 PM - Nov 10 2018 9:00 PM MST | Yes |
| Departure Meeting | | TBD | Nov 19 2018 6:00 PM - 8:00 PM MST | Yes |
| Debrief Meeting/Next Steps 1 | | TBD | Dec 13 2018 6:00 PM - 8:00 PM MST | Yes |
| Next Steps 2 | | TBD | Feb 7 2019 6:00 PM - 8:00 PM MST | Yes |
| Next Steps 3 | | TBD | Apr 4 2019 6:00 PM - 8:00 PM MDT | Yes |
Application & Interview

Background Check

Valid Passport
Pray, discuss the trip with family and friends, become familiar with the Globalscope organzation and have a current passport
Share