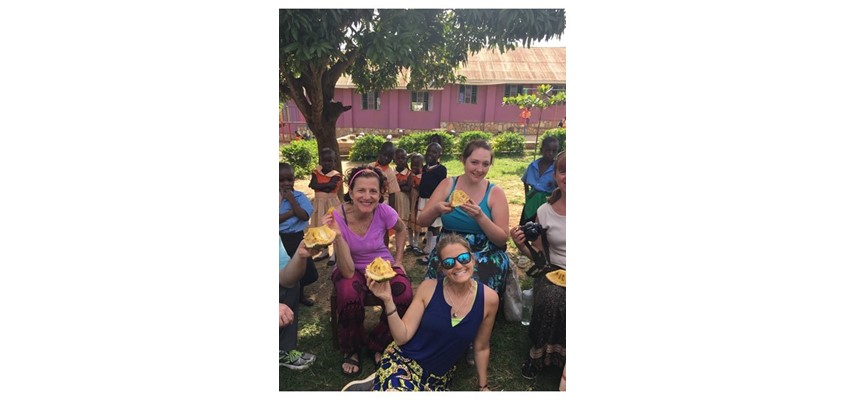 Tonight we shared in our team circle, serenaded by chirping crickets and delighted by darting bats. Our hearts are joyfully full. Our day began with meeting with the Musana leadership team. We were oriented by all of the encompassing projects of Musana, including the admin offices, the high school classrooms, and the women's skill development program.

After lunch we joined our teacher teams to walk alongside them. We are encouraged and thrilled with the teacher and student growth since our visit last year. We're also so excited by the continual enthusiasm and eagerness the teachers have for new knowledge and skills - a good reminder to rekindle within ourselves.

While experiencing unprecedented student population growth - growing from 900 to almost 1,200 just this year - this school still maintains its high academic standards and level of achievement. It's no small feat.

Like the jackfruit the nursery school teachers shared with our nursery team this morning, this time is big, sweet, and shared. Our hearts are full of joy and thanks. God is good all the time and all the time God is good.
Share Your Thoughts
Share